Turnkey roof installation in Virginia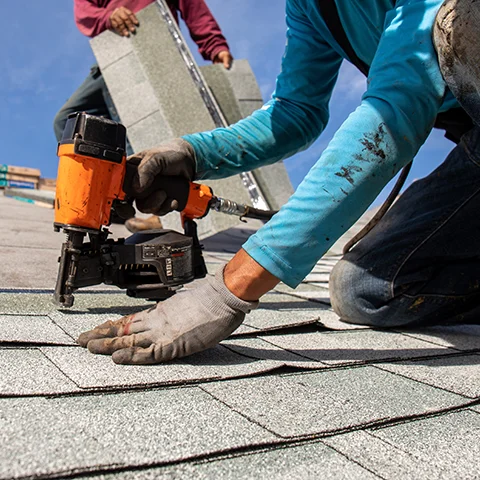 Installing a roof on a house incorrectly can ruin not only the appearance of the house, but also new renovations and, in the worst case, all your belongings. In order not to be afraid of such consequences, it is important to immediately understand that for a quality installation of the roof, you need real specialists who know their business.
The specialists of our company will not only do their job with high quality, but will also help you choose the right material for a turnkey roof, depending on the type of structures.
A proper roof from King's Roofing Company would be:
Reliably protect from any kind of precipitation;
Meet all international quality standards;
Installed exactly on time, which you will appoint;
Built using technology that will protect your home from leaks and other possible problems.
All our masters have the necessary certificates and diplomas, as well as work experience in the roofing industry.
If the already installed roof does not suit you, our company also offers roof replacement or repair services.
And it should be recalled that the roof from the company can and even needs to be insured .
To get more information, you just need to fill out the form below.