Roof replacement in Virginia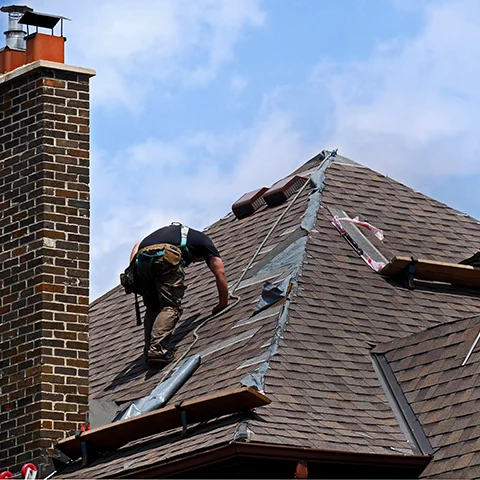 Sometimes roof damage is so extensive that the only way out is to completely replace the roof or parts of it.
This type of service provided by King's Roofing Company is very similar to roof repair, and in order not to confuse them and avoid possible overpayments associated with this, you need an expert opinion that our company can share, you just need to contact us. We will advise you on the need to cover the roof and guide you on the price.
In many cases, replacement can be avoided and roof repairs can be dispensed with.
But indeed, in some cases, one repair is not enough, and a partial or even complete replacement of the roof is needed. This process can be more complicated than a typical repair. In this case, you need professionals who are well aware of the roofing business. And if you're reading this, then you're on you're on your way. Our company offers you roof replacement with a quality guarantee for many years.
To identify problems with the roof and assess the scale of the problem, we suggest that you call our master appraiser at home, the application form is below.