Upgrade your home's exterior with our comprehensive siding replacement service.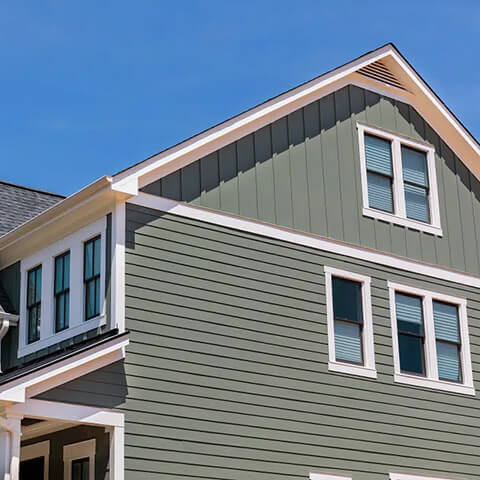 Siding replacement is a crucial investment that not only revitalizes the appearance of your property but also provides long-lasting protection against the elements. Our range of high-quality siding options ensures you can find the perfect match for your style preferences and architectural design, whether you prefer the classic elegance of vinyl, the natural beauty of wood, or the sleek sophistication of fiber cement.
Beyond aesthetics, siding replacement offers practical benefits. Upgrading to new siding improves your home's energy efficiency by providing better insulation, reducing heat loss during the winter and minimizing heat gain during the summer. This leads to lower energy bills and a more comfortable living environment year-round.
Durability is a key aspect of our siding replacement service. Our premium materials are built to withstand the rigors of weather, resist fading, warping, and damage caused by UV rays. Additionally, our siding materials are engineered to be highly resistant to rot, pests, and moisture, ensuring long-term protection for your home.
When you choose our siding replacement service, you can expect a seamless and efficient process. Our experienced technicians will guide you through the entire project, from initial consultation to the precise installation and finishing touches. We prioritize attention to detail and strive to exceed your expectations with exceptional craftsmanship.